On average, car batteries last between two and five years, but as technology improves (and especially for batteries in hybrid and all-electric cars), it's not uncommon to see car batteries last much longer than that. At Butler Toyota, we want to help drivers near Macon, Warner Robins, and Milledgeville get the most out of their car batteries before replacing them. These tips for keeping your battery long-lasting can help you extend the life of your battery and get more value from this essential feature of your car!
Limit Your Short Car Rides
Need to catch up with that neighbor down the street? You may be better off walking, as far as your battery is concerned. Quick car rides keep your battery from fully charging, which can reduce its natural lifespan. It's also a good to drive your car often, as the same issue can happen when a car is garaged for long periods of time. If you've ever had to jump your car battery, you're probably familiar with the rule that you should keep the jumped car running for at least 30 minutes to recharge the battery. The same principle applies to your daily driving: The longer you drive around, the better you can maintain your car battery's power.
Put Those Lights Out!
We've all been there: You're running late for work and in a rush, and in your hurry to get into the building, you accidently leave your lights on. Whether it's headlights or car door lights, you'll be sapping precious energy from your battery. (A corollary: Don't use electronics, like the radio or climate control, while idle.) If you leave the lights on long enough, your battery will die, and you'll have to jump it and let it charge up again. It should still run fine, but the more this happens, the more your battery weakens over time. To remind yourself to turn off the lights, try leaving yourself a visible note or park in a way that requires you to walk past your headlights to reach your destination.
Battery Terminal Corrosion Prevention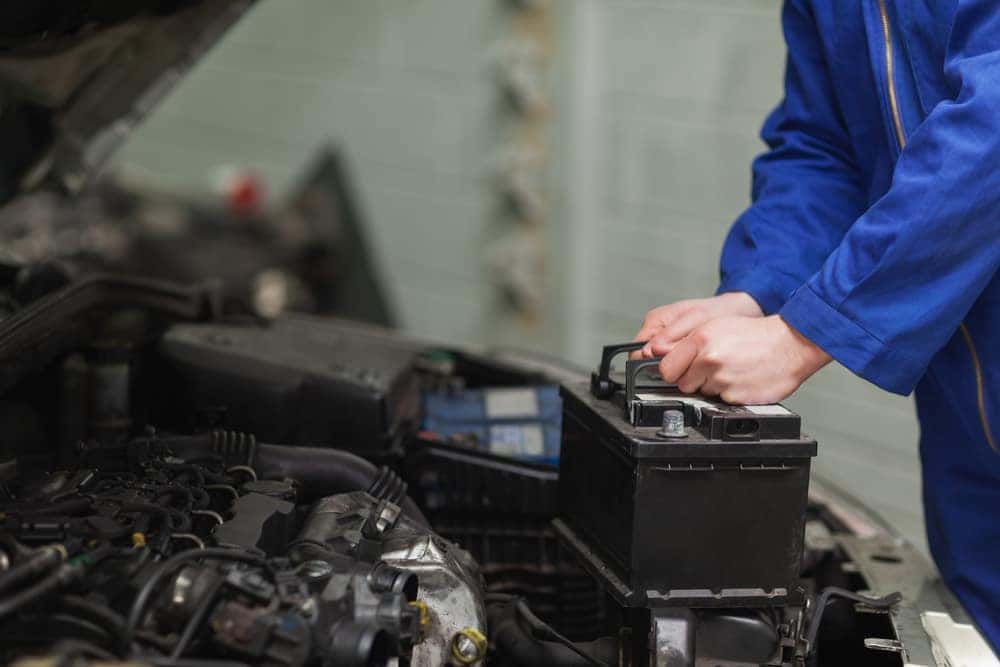 It's important to make sure the way you store your battery is optimal for its performance. It should always be securely fastened, so it doesn't vibrate during your drive and cause internal damage or shorted circuits. Check the battery terminal often and make sure it's securely positioned in the mounting bracket. You'll also want to stay one step ahead of corrosion. Battery terminals corrode over time, but if you clean them regularly, you can avoid this problem and extend the battery's life. Try scrubbing the terminals with a baking soda and water mixture. Then, spray them with cold water and dry them off to control corrosion.
Test Your Car Battery Frequently
The best indicator of how well you're maintaining your battery is to test it often. Doing so will give you a good idea of the condition of your battery, so you'll know when a replacement is needed, as well as when you need to change up your battery care routine. If you live near Macon, Warner Robins, or Milledgeville, you can
schedule a battery test right here
at Butler Toyota! We hope you find our tips for keeping your battery long-lasting, and we encourage you to stop in at our dealership when you need battery repairs and replacements.