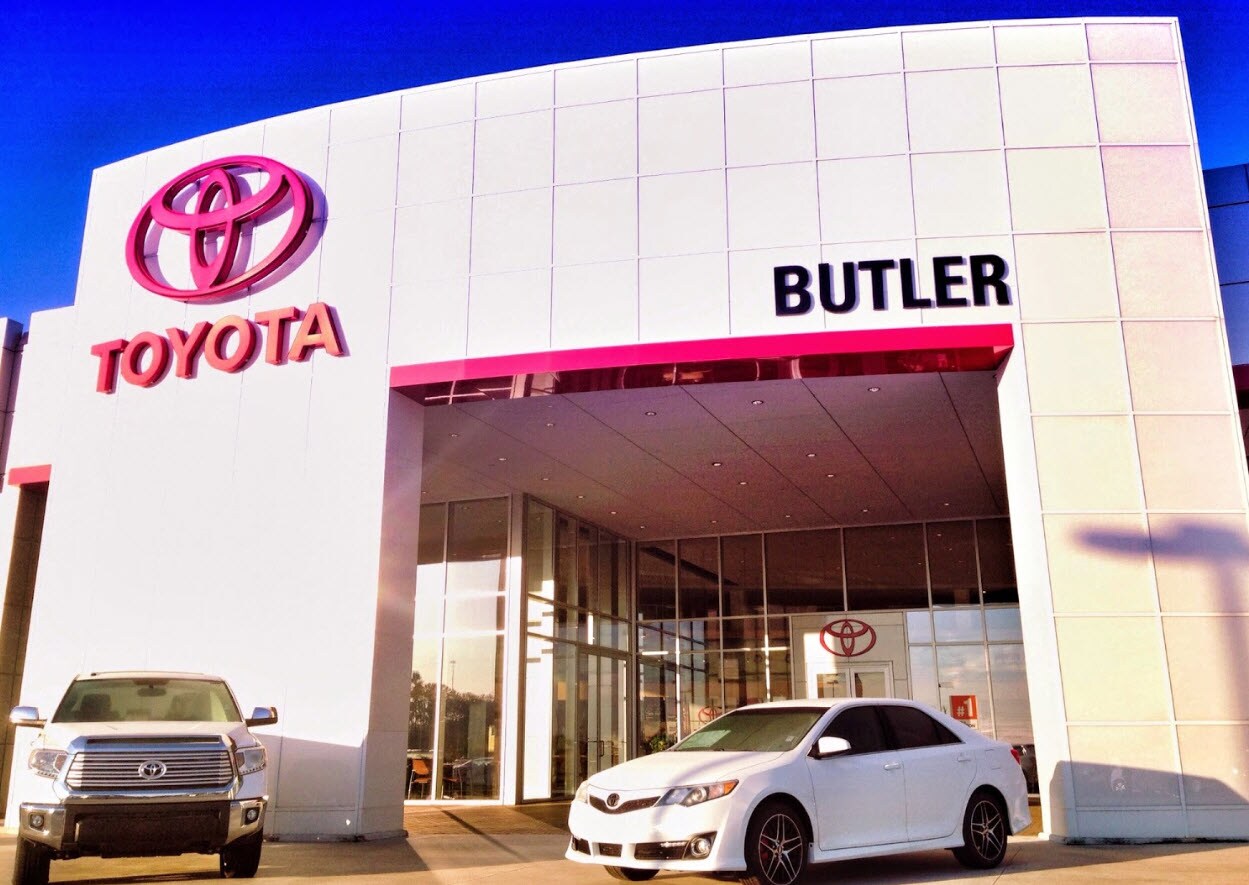 At
Butler Toyota
, we've been a proud source of reliable vehicles, competitive prices, and exceptional service to drivers around the Macon, Warner Robins, and Milledgeville, GA, areas for almost 50 years. While we're thrilled to be a part of these communities, we try to spread awareness of our dealership and the many ways we can help drivers during the exciting journey towards their next set of wheels. Essentially, that's the reason for these Toyota dealer pages. These pages can help you find our Toyota dealer near you. 
Toyota Dealer near Warner Robins GA 
Extending Our Reach
On this page, you may recognize a few of the towns, cities, and communities that are featured on the list below. Those locations are the areas where we proudly offer our services. Every page begins with some fun information about the town or community, whether the area is known for its rich history, some impressive attractions, or even famous residents. We then introduce our dealership and list the many services we're proud to offer to drivers that are in those listed areas.
How These Pages Can Help
Think of these pages as a beacon for drivers who are currently in the market for their next car, and they're considering their different options and dealerships. When they take to the web to start looking for their local dealerships, they'll come across our page that's designated to their area. These pages will showcase why Butler Toyota may be the right choice for them to start their new car journey. They'll learn about
our inventory
, our services, and even our friendly staff who are here to help them along the way.
Getting Started with These Pages
If you're currently shopping around for a local dealership, or you're in the market for a stylish and reliable Toyota, these pages can help you learn more about Butler Toyota and how we can help you. All you have to do is look on this page for your area. Click the link and learn about our dealership and the many ways we can help you. We look forward to seeing you on our lot. 
Butler Toyota
is proud to serve drivers around the Macon, Warner Robins, and Milledgeville areas, as well as the surrounding communities.