Auto Service Tips
Rout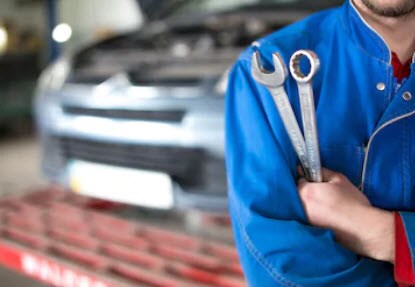 ine vehicle maintenance is an important part of ownership, but it tends to be low on many drivers' priority list. Taking proper care of your vehicle keeps it running well and saves you money, though, which is why you should commit to your vehicle's service schedule. To help our customers in Macon, Warner Robins, and Milledgeville care for their vehicles, the team at Butler Toyota put together these handy Toyota service tips.
Stay on Your Service Schedule
Consult your owner's manual to find out your vehicle's routine maintenance schedule. Maintenance typically includes inspection of your vehicle's components, such as your braking system and exhaust, and changing your oil and oil filter. As your vehicle ages, other major parts will eventually need replacing. Though it may seem expensive, servicing your vehicle with your dealership ensures that you'll receive genuine parts and expert service. Dealer servicing also helps you keep an accurate record of your vehicle's service history, which is important for retaining the resale or trade-in value.
Replace the Air Filter
A clogged air filter can be detrimental to your vehicle's performance and fuel efficiency. It's a small task, but it has a significant impact on your vehicle. When your routine maintenance appointment comes around, be sure that your air filter is replaced on schedule.
Change Your Engine Oil
 An engine
oil change
is one of the most frequent and most important aspects of your vehicle's health. Missing your oil changes could result in engine failure, which is an expensive repair, but it can also void your warranty. This is a simple and quick service, so be sure to keep up with it.
Check Your Tire Pressure
Driving with tires that are over-inflated or under-inflated can impact your fuel efficiency, but it's also potentially dangerous and can damage your tires over time. Invest in a quality tire gauge and monitor your tire pressure on a regular basis to ensure that your tires are properly inflated.
Wash Your Car Regularly
Washing your vehicle is about more than just pride. Bird droppings, dirt, dust, dead insects, road salt, and environmental pollutants accumulate on your vehicle over time, which strips the wax and can wear away at the paint. A full-service car wash is the quickest and easiest way to keep your vehicle clean, but you can properly clean it at home. If you decide to wash your car yourself, but sure to use products that were designed for cars specifically, since household cleaners can damage the paint.
Schedule a Service Appointment Today
There's a lot that goes into routine vehicle maintenance, but it's the best thing you can do for the health of your vehicle. We hope these Toyota service tips help you stay on track of your regular service, so your Toyota vehicle can run like new for years to come around Macon, Warner Robins, and Milledgeville.If it's time for your Toyota service, then call or
visit the service center
at Butler Toyota! Our highly trained service technicians have extensive experience with Toyota vehicles, and they can help you keep up with your vehicle's service and maintenance. Contact us today to schedule your service appointment!